CONTACT
New episodes drop every Tuesday!
Hello there! ("General, Kenobi! You are a bold one!" — sorry…we couldn't help ourselves.) Thanks for stopping by the website. Do you have a question or comment for Most Things Kenobi? Drop us a line using the contact form. If you want a direct response, please don't forget to include an email address we can reply to.
Just FYI, we will never ever spam you or sell your contact info.
SNAIL MAIL:
Most Things Kenobi
Lauren and/or LeeAnn
PO Box 860
Barrington, IL 60011-0860
LISTEN TO THE LATEST EPISODE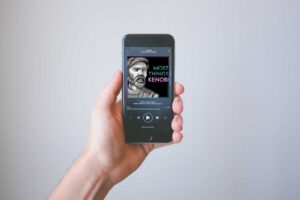 CONNECT WITH US