Every story has a beginning, and this is ours! Get to know the hosts, Lauren and LeeAnn, and find out the crazy story of how they became friends through their love of Star Wars. You'll get a comical glimpse into their lives, how Star Wars has influenced them, and – ultimately – how all of it turned into the very podcast you are now listening to!
LISTEN TO EPISODE 1: HOW WE BECAME FRIENDS (AND WHY WE LOVE STAR WARS!)
LeeAnn's amazing #FiloniGetsIt t-shirt!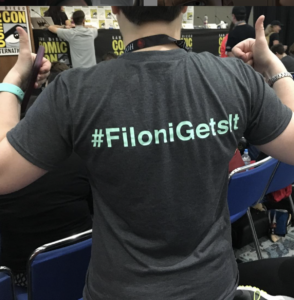 Here are some fun links for you.